WHAT WE DO
WE CREATE AWARD WINNING CONTENT FOR
Scripted and Documentary
Features and Shorts
Broadcast docs, Scripted Comedies
and Featured Segments
Our shorts have garnered
over a million views.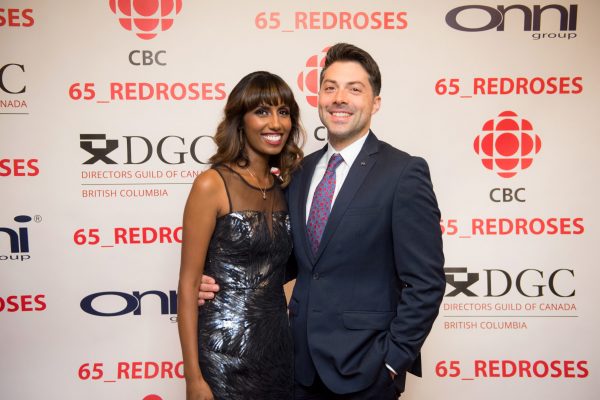 MISSION
Founded by creative partners Nimisha Mukerji and Mark Ratzlaff, our mission is to create social change by telling powerful stories that feature diverse perspectives and engage with viewers across genres and platforms.
We value the truth. The goal of our work is to create empathy and draw an emotional response from our audience that is undeniable.
"Her journey is entertaining but her message is profound"
"Her journey is entertaining but her message is profound. What sets the documentary apart from a run-of-the-mill celebrity tell-all is Mukerji's sensitive handling of Storm's personal troubles." ★★★★

"HARROWING..."
"[Its] harrowing when showing day-to-day dealings with CF... "65_RedRoses" is fundamentally uplifting despite its subject matter, because its protagonist is determined to appreciate every bit of life she's been given."

"A COMPASSIONATE PORTRAIT..."
"A compassionate portrait of an individual who becomes increasingly differentiated from the archetype of any of her given roles."

"A COMPELLING, INSPIRING DOC..."
"A compelling, inspiring doc that will make you want to take a breath and appreciate those roses."

"Searingly Honest"
"A searingly honest portrait of kinship and addiction… A hard-hitting and heartbreaking documentary."

"Everyone should see this film..."
"Everyone should see this film...Chances are you'll be talking about it for a while."

"Illuminating"
"Illuminating...an affecting, unnerving portrait of one family's encounter with the harshest of realities."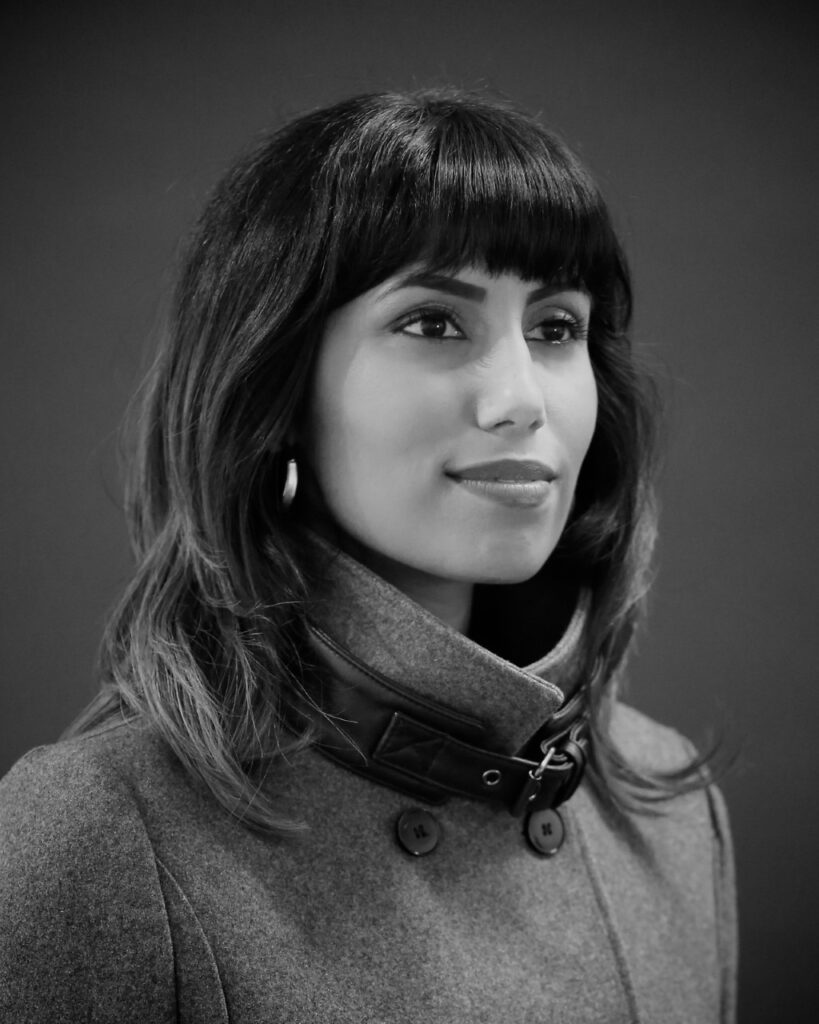 An award-winning producer, director and writer, Nimisha Mukerji's work has premiered at Tribeca and Toronto International Film Festival, and her debut feature 65_REDROSES was selected by Oprah Winfrey for her Documentary Club on OWN. The film went on to be acquired by Netflix and Hulu and was awarded Best Canadian Program at Banff World Media Festival. 
Subsequent features include producing JACINTA (in competition at Tribeca 2020),  TEMPEST STORM (released theatrically by Mongrel Media), and BLOOD RELATIVE, which received 3 CSA nomination (Canada's version of the Emmy's) and was her second nomination for directing. 
Mukerji was selected for TIFF Pitch This! as well as the Hot Docs Forum (twice), winning Best Canadian Pitch with TEMPEST STORM. She launched a successful Kickstarter for the film, raising over $45K. Most recently she produced the 65_RedRoses Anniversary Gala in partnership with the Directors Guild of Canada and raised over $30K for transplant research. To date 65_REDROSES has helped raise over 3 million dollars for Cystic Fibrosis research.
Mukerji has written and produced work for HBO, PBS, CBC, Knowledge, Super Channel, ARTE and SWR. She's been recognized with four Leo Awards, most recently winning for her episodic work as director on the teen sci-fi series MECH-X4 for Disney XD.
Mukerji is an alumni of TIFF's Talent Lab, the CTV National Fellowship Program, WIDC's Story & Leadership Lab, DGC Ontario's Director Lab and Women In Views Director's Program. She has been recognized with awards for artistic achievement by Women In Film & Television Vancouver and the University of British Columbia. She is represented by The Kaplan Stahler Agency and splits her time between Vancouver and Los Angeles.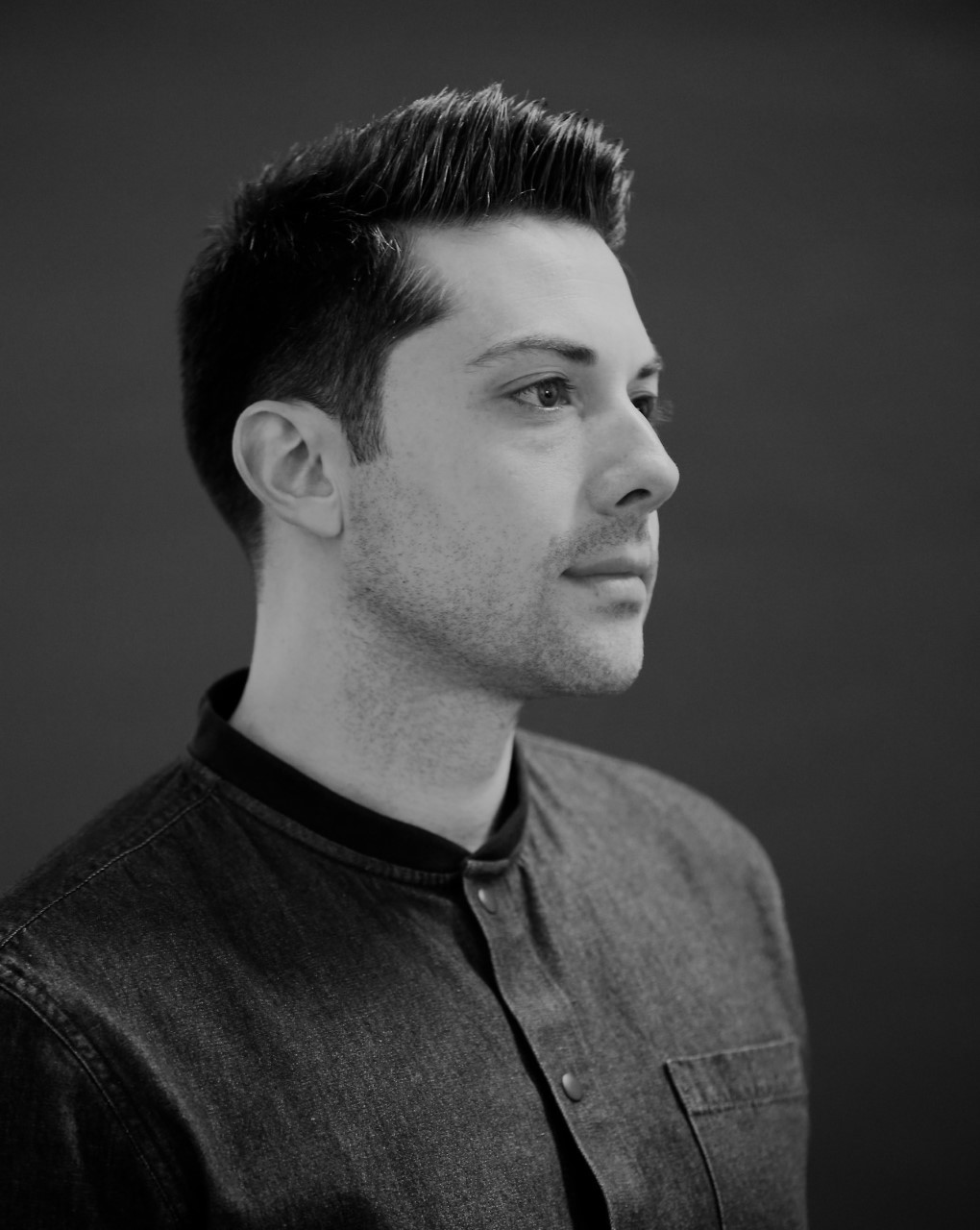 Mark Ratzlaff is an award-winning producer, director and writer whose work has been featured on PBS, HBO, CBC and VICE. He has pitched at TIFF Kids and Whistler's MPPIA and been awarded commissions by both. Most recently he was one of four producers selected from across the country for the NSI's Totally Television Program with his television series NEW COUNTRY.
An alumni of the Canadian Film Centre's prestigious Directors Lab, Mark has written, produced and directed multiple segments for SESAME STREET and was a writer on the series DINO DANA for Amazon Studios, produced by Sinking Ship Entertainment.
Mark's collection of short films include BEAUTY MARK and LIFE ON JUNIPER (produced at the CFC), which have screened internationally and participated in Telefilm Canada's Not Short on Talent Program at Cannes. For his work as a producer and editor on feature documentaries he has been recognized with a CCE Award, a Leo Award and a CSA nomination. He was also recently a producer and editor on the digital series REAL LIFE STORIES. Mark is a member of the DGC and is represented by Meridian Artists.
"65_REDROSES"

Feature Documentary

Selected by Oprah Winfrey for her Documentary Club on OWN, this personal and touching film takes an unflinching look into the lives of Eva Markvoort and her two online friends who are all battling cystic fibrosis (CF) – a fatal genetic disease affecting the lungs and digestive system.

LEARN MORE

"VOODOO"

Narrative Short

Some marriages are cursed from the start - a fact Mr. Decker knows all too well. When his wife returns from her travels abroad and provokes yet another fight, the couple turn to an unusual solution. Set in 1944 and shot on black and white film, this dark and witty clash of the unhappily married Deckers captures a style and humor reminiscent of the very era it is set in. Winner of the DGC's Kickstarter Award.

LEARN MORE

"THE COCONUT"

Short Documentary

An intimate family portrait that follows the misadventures of twenty-two year old Shani Banerjee, a struggling artist who repeatedly goes against the wishes of her family in order to carve out a career for herself in the music industry. As Shani desperately tries to follow her dreams, the relationships in her life begin to unravel and music becomes a reflection of the responsibilities that she cannot escape. Official Selection VIFF.

LEARN MORE

"BLOOD RELATIVE"

Feature Documentary

Nominated for 4 Canadian Screen Award Nominations, Blood Relative is a cinema verite documentary that follows the remarkable story of Indian activist Vinay Shetty as he fights to save the lives of children who are dying from the blood disease Thalassemia. Leo Winner Best Feature Documentary.

LEARN MORE

"BEAUTY MARK"

Narrative Short

Winner of the MPPIA Award and Selected by Telefilm Canada for their Not Short On Talent Program at Cannes, Beauty Mark tells the story of 8-year-old Annabelle, a child-beauty-queen who is pushed to the edge and must take drastic measures to reclaim her childhood.

LEARN MORE

"THE ARRIVAL HOUR"

Narrative Short

A visitor's first hour in a new country is one she won't forget. Winner TIFF's Emerging Filmmaker Award.

LEARN MORE

"IN THE DEEP"

Narrative Short

Jodi's mother passed away five years ago, and since then, her father has pretty well stopped living himself. Arriving unannounced on his doorstep one day, with shattering news of her own, Jodi is determined to make the most of the time they have left. Official Selection Whistler Film Festival.

LEARN MORE

"LIFE ON JUNIPER"

Narrative Short

Following reports of a mysterious crash, an aging farmer encounters a visitor determined to disrupt his quiet way of life.

LEARN MORE

"INVISIBLE MAN"

Short Documentary

The inspiring story of Newfoundland resident Andrew Gosse's journey to treatment after suffering from severe psoriasis for 18 years.

LEARN MORE

"TEMPEST STORM"

Feature Documentary

The controversial life story of America's greatest exotic dancer and burlesque performer Tempest Storm. At 87 years old Tempest is preparing for her final and most important act: to repair her broken relationship with her estranged daughter Patricia, who she walked away from fifty years ago. Featuring appearances by Garry Marshall, Dita Von Teese and Jack White, Tempest Storm reveals a woman working to reconcile the various versions of herself that she's worn and discarded over the years. Distributed by Mongrel Media.


LEARN MORE

"AWAKE & DREAMING"

Short Documentary

The inspiring and touching story of a queer Syrian refugee, finding freedom of expression and freedom of self after leaving his homeland behind.

LEARN MORE

"WE WERE HUNTERS"

Short Documentary

The culture of hunting is divisive, but who are these big game hunters and what compels them to hunt? Ken Weber gives us a unique glimpse into the world of big game hunting and his life in rural Saskatchewan. Funded with the support of BravoFACTUAL.

LEARN MORE

"EAT YOUR HEART OUT"

Short Documentary

Erin is a determined Vancouverite, whose life-long journey with Crohn's disease tests her identity, career ambitions, and family aspirations while she battles to regain control of her life and remain in remission.

LEARN MORE

"SESAME STREET: H IS FOR HAIR"

Television

Commissioned by Sesame Street for their 49th season, H is for Hair takes a look at different hair styles and cultures from the perspective of a diverse group of children

LEARN MORE

"THE NAMING TREE"

Short Documentary

What's in a name? A couple are having a baby, and everyone in the family has a name in mind. Produced with the support of Hot Docs International Film Festival and Samsung.

LEARN MORE

"AFTER WINTER"

Short Documentary

Diagnosed in Canada as a teenager, Quentin is proof that with the right treatment, there's hope for people living with schizophrenia. Family, friends and the right treatment plan all play an important role in helping him manage symptoms, prevent relapse, and overcome some of schizophrenia's biggest challenges.

LEARN MORE

"SESAME STREET: H IS FOR HOLIDAY"

Television

Part of "Sesame Street's Holiday Special" learn about the different holidays these children love to celebrate! But remember: no matter where you're from or which holiday you celebrate, it's a special time of year to spend with the people you love!

LEARN MORE

"SESAME STREET: C IS FOR CHICKEN"

Television

Commissioned by Sesame Street for their 50th Anniversary season, "C is for Chicken" teaches children all about chickens from the unique perspective of one.

LEARN MORE

"JACINTA"

Feature Documentary

Winner of the Albert Maysles Award at Tribeca Film Festival, Jacinta follows the lives of three generations of women struggling to find stability amid years of dependency. Jacinta leaves the Maine Correctional Center, leaving her mother behind to complete her own sentence, and attempts to rebuild her relationship with Caylynn, her preternaturally wise pre-teen daughter who craves time and attention from the mother she adores. Jacinta's harrowing experience and her child's emotionally astute and profound reaction to years of disappointment combine to create a tragic but hopeful tale of love and American life.


LEARN MORE
CONNECT
To connect with producers Nimisha Mukerji and Mark Ratzlaff please email us at connect@shotglassproductions.com